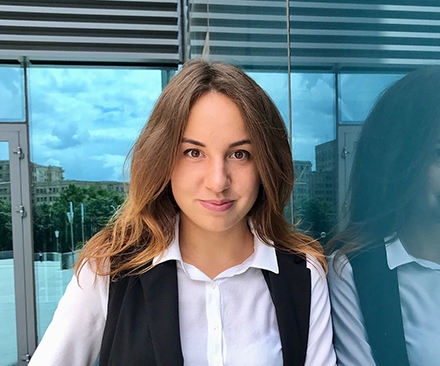 Education:
Yaroslav the Wise National Law University, 2018;
Cornell Law School, LL.M., 2017.
Achievements:
 Speech with a lecture on topical issues of information security and education in the US at the School of IT Law, Odessa, September 2017;
report on agreements on the choice of court, Ukrainian Bar Association, Kyiv, September 2017;
lecture on fake news, Summer School of IT Law, Kharkov, July 2017;
presentation of the report on the judicial practice of protection of pharmaceutical brands in Ukraine, the German-Ukrainian Trade Association, Kiev, July 2017.
Experience:
CMS Reich-Rohrwig Hainz, June 2017 - present, Associate Associate;
Baker McKenzie, July-August 2016, trainee in the practice of intellectual property and real estate;
NIX Solutions, June - July 2016, intern in the legal department.