Statistics on the industry
The growth of the creative community in Ukraine according to Behance
The contribution of creative industries to the GDP of Ukraine
Stock Photos in the Library Depositphotos shooted by Ukrainian photographers
Craft growth achieves in the Ukrainian e-commerce market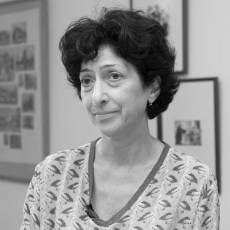 We are pleased to announce that we will be partners with the «Creative Law and Business» education program.  The purpose of the program is to help artists, designers, makers and other representatives of the creative industry turn creative work into a profitable business.
Tatiana Tumasian
Director of the Kharkiv Municipal Gallery
1. Creative economy and creative industries
 You will learn what the creative economy and creative industries are, you will be able to evaluate the growth points of the creative economy in Ukraine, its strengths and weaknesses.  You will get answers to questions about the functions of a lawyer in the creative field and whether you can do without it.  Get acquainted with the innovations in the regulation of the creative sphere.
 2. Examples of business and social component combinations in creative projects
 The lecture will cover the case studies of art projects for the transformation of industrial buildings into cultural and social hubs: examples of European projects, recommendations for the choice of object and its purpose.  Examples of similar projects in Ukraine: business plan, budget and financing methods.
 3. Ownership of Creativity VS Appropriatory Art
 We will talk about the philosophy of copyright, its economic and cultural importance.  We will consider by examples what is to be protected as intellectual property in art and what is not.  We will give a description of the social status of the participant and their interests. We will expand the scope of copyright, including special: right of access, right to follow and right to redemption. We will talk about restrictions on copyright and freedom to quote.
 4. Organization of activities in the creative business
 We will talk about strategies for access to the art market and about its main participants: agents, managers and art institutions - museums, galleries. We will figure out how to establish relationships between all of them and the creator itself.  We will discuss the conditions of participation in exhibitions and other events in Ukraine and abroad.
 5. Copyright contracts
 We will talk about the transfer of the rights to the work, the creation of the custom work and under the employment contract, as well as the nuances of contracting in the creative sphere.
 6. Branding in Creativity: How to Make a Name for Yourself and Your Product
 You will learn how to promote your business in the creative field, the concept of branding and its components.  We will discover what is behind the brand and whether the company image is restricted by the logo.  How much resources should be invested in marketing and rules of positioning yourself in the market.
 7. Image rights and promotion
 By examples we will explore what is a lawyer's work with a brand: whether a person's name or appearance can be TM, what are the nuances of using an image in advertising and display content, imitation of the exterior in computer games and virtual reality, how to get image rights for it.
 8. Protection of rights to the image of an individual
 We will discuss the issues of determining the "image" and "image" of an individual as an object of reproduction in the works of artists, photographers and operators.  We will talk about unauthorized use of photos in the Internet, use of photos on sites and in social networks, purposes of use, conditions of legitimate use of content, work with models and photo sessions.
 9. Inheritance of copyright
 The lecture will cover the most important issues of copyright inheritance through the example of works of fiction and literature.
 10. Taxes on creative activity
We will familiarize with the models of taxation (freelancer, self-employed person, entrepreneur, author) and business registration.  We will talk about the features of taxation in the creation, use and transfer of intellectual property.
 11. Cultural ways of resolving disputes or mediating conflicts in the arts
 We will talk about settling disputes, avoiding appeals to court.  We will find ot basic approaches to early-stage conflict resolution.  We will provide five strategies of behavior in conflict and teach the skills and techniques of making compromise decisions, peaceful and mutually beneficial conflict situations.
  + lecture / bonus "Working with Publishers and Printing Houses"
 Possible misconduct of the publishers and printing houses in relation to the authors, contracts with the publishers, distribution rights, left circulation, use of texts and illustrations in the printed editions will be considered on this lecture.
  + lecture / bonus "Fashion Law & Business": features of work in the fashion industry
 We will reveal the features of legal protection of a fashion collection, fashion design. We will learn our students how to enter into contracts in the fashion industry, how to properly organize and legally maintain relations with the authors of collections, photographers and models.  We will talk about the conditions of exclusivity in sales of fashion collections.
 Cost: 4550 UAH
 For students: 2550 UAH
1. Fashion Law - a tribute to fashion or a new trend?
 Fashion Law and the fashion industry, world trends and Ukrainian realities – this is what Fashion Law consists of.  How can lawyers help the fashion industry and why legal literacy minimizes the risks of your business?  The fashion market: its main participants and their pain points.
 2. Self-identification (OPF, positioning, brand).
 How to choose a legal entity (OPF) form for business?  How to build internal business structure? How to build relationships with partner and investor?  In what niche to position yourself and how to build a market promotion strategy?  Develop your brand or choose a franchise system?
 3. Protection of intellectual property in the fashion industry: basic issues of registration (TM, designs, copyright).
 Trademarks, brands, image protection.  Protecting designs and technology in fashion.  Thumbnails, photos of collections and other copyright objects.  Intellectual property protection in collaborations.  Working with fashion houses.
 4. Contracts - the key to success in the fashion business.
 Contracts with buyers and distributors.  Contracts with designers, photographers, models when working with collections.  Contracts with outlets (showrooms, shops, boutiques) and marketplaces.  Contracts with manufacturers and seamstresses.  Contracts with Agents and Producers.
 5. Foreign economic activity, export, import
 Customs clearance of import, re-import.  Definition of the product code and its documentary justification.  Customs registration of export, re-export.  Export of samples for certification.
 Cost: 3250 UAH
 For students: 1650 UAH
1. Art right
 Art Law, on directions in contemporary art.  The boundaries of the intersection of artistic appropriation and copyright.  Digital art and new forms of creativity.
 2. The art market
 Participants in the art market (creators, curators, art dealers, art experts, collectors and cultural institutions (galleries, museums, auctions) .Legal relations with agents for the sale of paintings. Sale of paintings through auction houses.
 3. Protection of intellectual property in art
 Presumption of authorship, publication and disclosure, additional tools for proof of authorship.  Pictures and works as objects of law, what is the difference.  Work in progress: sketches, sketches and their protection.  An image of an individual in the works of artists and photographers you need to know.
 4. Copyright agreements
 Contracts for the creation and use of works.  Contracts for the transfer of exclusive rights to content already created.  Collaboration agreements.
 5. Transport of cultural property across the customs border
 The concept of cultural values and the examination of cultural values.  Procedure for registration of the rights to export / import of cultural property.  Customs clearance of cultural property
 Cost: 2450 UAH
 For students: 1250 UAH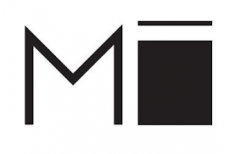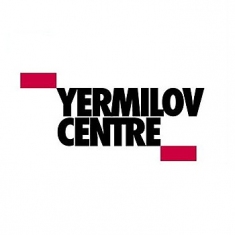 70
Graduates have contracted in the industry
31
The company participated in certification
75
Lectures were read by top US companies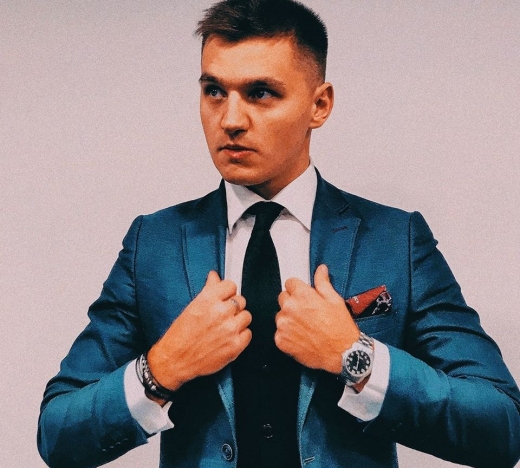 Roman Murga
Lawyer at SAFIR Law & Finance
"If there is no clothing that you would like to wear, create it by yourself" (hand-made principle). This way, when you have not been told something at law school, your personal ambitions will always find an opportunity to gain new knowledge yourself! I was able to get this opportunity at the Institute of Law, Technology and Innovation, where I went through a wonderful, creative training course for "trendy" lawyers. Creative law, fashion law, art law - something completely new, but as Ralph Loren said: "You have to create something out of nothing!"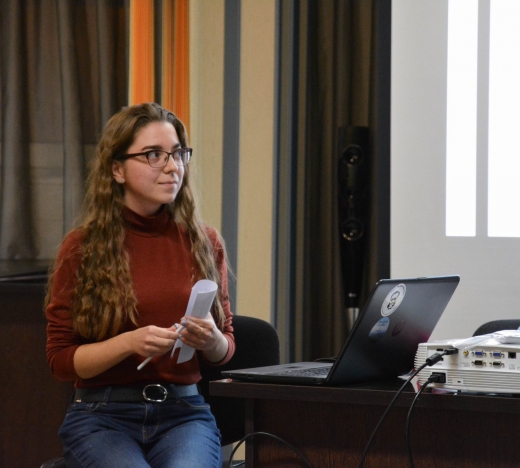 Marina Yarkovenko
Student
Oddly enough, it is not as problematic as I thought to listen to the program and pass state exams. It was really cool to learn about the creative fields in which law plays an important role. I concluded that the lawyer is also an artist, because how else to deal with the law of IP, if not to have creative approach. My inner muck woke up at the end when we were solving the cases. Once again, I realized that I was lucky because the subject was about photography. Now, looking at a photo at exhibitions or competitions, I think about answers to the question: "did the photographer ask permission? Did he have a contract with the model?" Lectures about the right to pictures and about photos separately are what I came for. A cool program, it didn't regret a minute that I signed up. In general, the in ILTI School always was very interesting!
We are the main provider of legal services for new technologies, R & D and growing companies in various fields of science.
We maintain close ties with universities and business, supporting projects of the RFP. We develop educational programs based on the real needs of employers, and we train specialists oriented.