Statistics on the industry
projected contribution of IT to Ukraine's GDP by 2020
annual growth of the third largest export potential sector of Ukraine
increasing demand for IT professionals
IT market growth over the last 5 years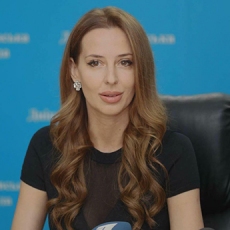 "My deep thanks to Olga Simson for creating such a cool IT Law program. Today it is especially important and relevant."


Yanika Merilo
Expert of the State Agency for E-governance of Ukraine, deputy mayor of Dnipro city.
Intended for students and everyone who want to familiarize themselves with the IT world.
Attendees will get a broad view of IT industry and its regional differences, an understanding of terms and processes in software development, rules of IT business structuring and contract negotiations, review of intellectual property questions in IT.

9 subjects of the Basic program:
Introduction to IT law
Foundations of ICT
Software development management
Structuring IT business
Options as a means of team motivation (2 hours) 6. Contracts in IT
Copyright in IT
Trade secret and patenting 
Trademarks and domains
Legal issues in GameDev
Tuition: UAH 10550
Full-time students: UAH 5500
Intended for those already familiar with IT industry.
Participants will immerse themselves in the subtleties of the taxation on IT and IP, will practice in working with different types of contracts: license agreements, service contracts, website development contracts, and SaaS contracts, will get acquainted with specific areas of the IT industry: GameDev, FinTech, е-commerce and will learn how IT issues are regulated under the Association Agreement between Ukraine and the EU.
Participants of the Advanced course will have the opportunity to listen the lectures from the best US law firms on capital raising, venture investment and technology transactions structuring.
Tuition: UAH 19990
Full-time students: UAH 9990
6 subjects of the Basic course + 6 subjects of the Advanced course, including 2 subjects taught by the US lawyers:
Introduction to IT Law
Foundations of ICT
Structuring IT business
Software development management
Contracts in IT
Intellectual property law in IT
E-commerce and FinTech 
IT issues in the Association Agreement between Ukraine and the EU 
Taxation in IT 
Alternative dispute resolution
Venture investment and capital raising in IT (USA)
Technology transactions structuring (USA)
+ 2 thematic blocks of lectures:
GDPR
Crypto Regulation. Crypto Startups. ICO


+ block of practical exercises from in-house lawyers of IT companies:
License agreements / IT company Plarium
Free and open-source software / 

ILTI

Service agreements / 

ILTI

Cloud computing and SaaS agreements / ILTI
Website development contracts / IT company Art Lemon Group
Legal issues in GameDev / 

IT compan

ies 

Plarium and

Turnkey Lender

E-money and electronic payment platforms / IT company Chameleon Soft
Tuition: UAH 19990
Full-time students: UAH 9990
Cryptoregulation and FinTech
Within the one-day module you will receive information: how blockchain technology is used and in what direction the industry is developing; what is the status of cryptocurrencies in Ukraine and the world and what changes should be expected in the near future; how to token movable and immovable property and what you need to know to support ICO / IEO / STO.
The program of the module includes 3 blocks of questions:
Technical issues: Blockchain, smart contracts and tokenization
Legal issues: Cryptocurrency and Blockchain. Regulation. ICO / IEO / STO
Tokenization and Security Token Offering (STO)
Cost: UAH 3000
For students: UAH 1500
Protection of personal data in Ukraine, EU (GDPR)
The General Data Protection Regulation (GDPR) has been in force for 1.5 years, but not all companies have complied with GDPR compliance. In the past, the first practice of applying the GDPR was formed and the first court decisions appeared. As part of the one-day module, we will analyze: how the GDPR works and what to do to avoid fines; what to include in the checklist for GDPR-compliance and how to prepare a Privacy Notice; what are the consequences of data leakage.
Personal data and their types
How the GDPR works and who is obliged to comply with it
Privacy Notice: differences in policy, requirements and submission format, checklist for GDPR compliance
Data Breach Workshop. What to do if there is a data leak?
Cost: UAH 2000
For students: UAH 1000
Workshops on contracts in IT from in-house lawyers:
License agreements / Plarium
Service contracts / Raccoon Gang
Cloud Technology Agreements (SaaS) / Mikhailyuk, Sorokolat and partners
Website Development Agreements / Art Lemon
NDA, NCA, NSA / Altexsoft
Coworking agreement / Knubisoft
Contracts in E-Commerce and Digital Marketing
Cost: UAH 6000
For students: UAH 3000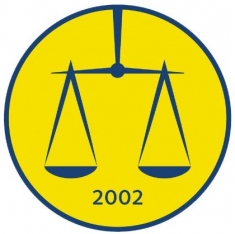 Ukrainian Bar Association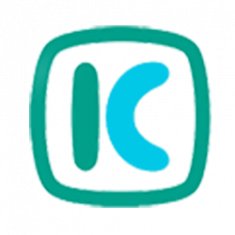 Kharkiv IT Cluster
70
Graduates have contracted in the industry
31
The company participated in certification
75
Lectures were read by top US companies
Ganna Movsesova
Lawyer
Thank you for looking into the future, thank you for giving the opportunity to study remotely. Thank you for the good communication and technical support. Thank you for gathering such a cool and advanced pool of lecturers. Thank you for the program content. I am glad that I chose you. I graduated from the university in 2009 and I am a practicing lawyer, therefore the vision of the training program for myself differs somewhat from that of a student studying at university at that moment. What you give is practice. That is what is needed. Wish you successful and all-round development.
Andriy Bogancha
Advocate, senior partner of the Legal Alliance «Pravosoznanie»
Loads of interesting and useful information in the fields of intellectual property law, IT business and international relations. Thanks to the knowledge gained at the very first session of the program, the lawyers of the Legal Alliance «Pravosoznanie» managed to unravel the tangle of a complex electronic fraudulent scheme, as well as provide additional services for IT clients. A great opportunity for colleagues to improve their skills and be "on trend." I recommend!
Artem Donets
Advocate, managing partner of the law firm "Donets & Partners"
Personally, in some aspects of IT / IP law, I was lacking in academic excellence, and when I went to study at your institution, I intended to increase my general theoretical level, to get acquainted with my legal colleagues and, what to hide, to understand for myself, whether I was all doing the right thing from the profi's point of view. With the results of the training I can state with great pleasure that all the goals have been achieved. I want to thank Olga Simson for organizing this unique program and delivering equally interesting lectures. I would like to point out the very high level of subject matter of teachers and lecturers, their knowledge of the theory and current practice. The educational process is rich, the subjects are not only interesting but also practically oriented, literally filled with know-how and expertise practice in this field, with the information being provided accessible, but not in a superficial manner.
NATALIIA KOVALENKO
Attorney
I recommend to all young and progressive lawyers! Thank to Olga Simson for this course, it proved tself useful
SNIZHANA POPOVITCH
IT lawyer, inhouse lawyer at IT company Art Lemon
The program gives you a chance to look at the field of IT from the inside, opens up new horizons for you, and simply gives you many impressions, new information and good friends. Because of this program I found a job at the IT company.
YEVGEN ZHUKOVSKYI
IT Lawyer, Senior Lawyer at IT company Chameleon Soft
The program provides great opportunities, meets with cool lecturers-experts in the field of IT. Due of this I found a job at an IT company.
IT courses for lawyers: practical skills from leading experts.
The profession of a programmer has long been at the peak of popularity and the number of offers to pass IT courses in Kharkiv is only growing. The rapid development of the IT industry in Ukraine leads to the expansion of the industry, where not only developers and testers, but a full-fledged team to support IT business is in demand. Kyiv and Kharkiv are leading in terms of IT market size, therefore IT courses in Kyiv enjoy the same popularity.
IT Law courses are an excellent opportunity to keep pace with the times because today, the IT lawyer is in demand in a huge number of directions, from the structuring of IT business and ending with the protection of intellectual property in IT products of the company.
That is why IT courses will be needed for:
- lawyers who want to learn the subtleties of IT sphere in Ukraine, get useful skills of legal support of IT business,
- the owners, CEO of IT companies that plan to develop, enter the international market and be aware of the legal issues of the company's activities.
Want to get more information and get feedback on our programs? Comments and reviews on the IT Law courses in Kharkiv can be found on our website or in the group on Facebook.